How Do Rain Barrels Work?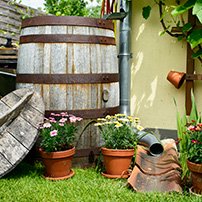 The main function of rain barrels is to take advantage of a free source of pure water that we have available in nature along with the rain gutter system. These useful gutter accessories minimize the impacts of stormwater runoff in your drainage.
READ MORE
Become Eco-Friendly! Learn The Best Ways to Collect and Use Rainwater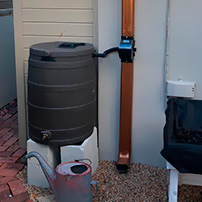 In case you didn't know, collecting rainwater is useful for several home activities reducing your water bills if you cut down on its use. The rain gutter system sends water down through downspouts that can deposit this water into rain barrels or tanks.
READ MORE