Rain Gutter Repair Service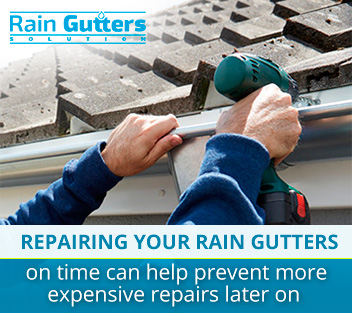 Even the best gutter systems suffer damage over time, causing water to get inside your home. That water must be kept away from your property's foundation.
If your gutters were installed by another contractor and have now become broken or damaged, look no further! At Rain Gutters Solution, we'll look at your gutter, repair it, and make it as good as, or better than, new. Don't let a single crack destroy your property. That damage can translate into thousands of dollars in repairs!