Hammocks Rain Gutters Cleaning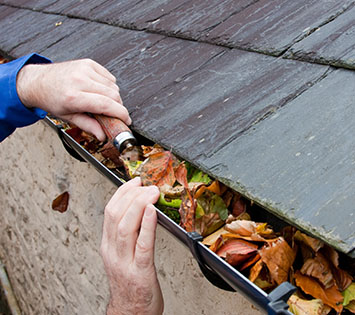 Looking for a highly professional Hammocks Rain gutters cleaning company that can repair and clean your home or business' clogged rain gutters? You've come to the right place! Rain Gutters Solution has been cleaning rain gutters for commercial and residential properties for over twenty years, making us your number one choice as a Hammocks Rain gutters cleaning company. It doesn't matter if your rain gutters are clogged or leaking, with our rain gutter know-how and exclusive Hammocks Rain gutters cleaning process, your rain gutters will be clean in an instant!Rain Gutters Solution highly-skilled Hammocks rain gutters cleaning specialists understand that, in time and as the perils of nature take their toll, your gutters can get clogged by leaves and debris. Even the best ones can become obstructed! Luckily, our Hammocks rain gutters cleaning experts can leave your rain gutters immaculate. In order to prevent disasters and water from penetrating through the walls of your lovely home or building and damaging its foundation, it is fundamental to channel water away from your property. Even with a good prevention system, gutters can get clogged by remnants from trees and other natural elements. Don't put your property at risk by neglecting your rain gutters! Call Rain Gutters Solution Hammocks rain gutters cleaning team today! Our experts are the best choice for Hammocks rain gutters cleaning services.
Rain Gutters Cleaning in Hammocks Florida
If you need a reliable Hammocks Rain gutters cleaning company that can restore your rain gutter system and perform routine maintenance to protect your property from the dangers of water, Rain Gutters Solution is your best choice! Call us at (305) 270-7779 or fill out the form in the contact section to set up an appointment with our expert Hammocks Rain gutters cleaning team. We'll be happy to help you with your rain gutter needs!